Inventory
Hi guys! You're invited to take a peek into our digital "closet" of wedding items that we've accumulated over the years. Many of these items have been gifted to us by former brides in the spirit of "if it blesses another bride, I'd love for them to use it!" And the rest belong to me (Jacklyn) personally but I love ya'll and I'm happy to share what I have free of charge!

Some planners have a "rental" side of their business but honestly it's kind of a bear with different licenses and insurance involved. For that reason I've chosen not to rent things out but rather just to give you access to what we've been gifted with. With that said, I have to also go through the formality of saying that since these items are gifted for the purpose of borrowing and are not "items for rent" I cannot take responsibility for or guarantee the condition of any items and I cannot be held liable for any items that do not make it to the wedding for any reason (fire, damage, accidents, etc. etc.). I would also ask that, if something breaks that was an investment of mine (to have available for my brides), you consider reimbursing us for the replacement value.
With that said, we of course will make every reasonable effort to aid in passing along the generosity of our previous brides whose intentions were to bless other brides! Our heart behind opening our "closet" to you is to serve and bless you - but of course we have to go through the legal jargon of releasing ourselves from liability. Thanks for understanding!
Enjoy looking through our items and let us know if there's anything that you're interested in using!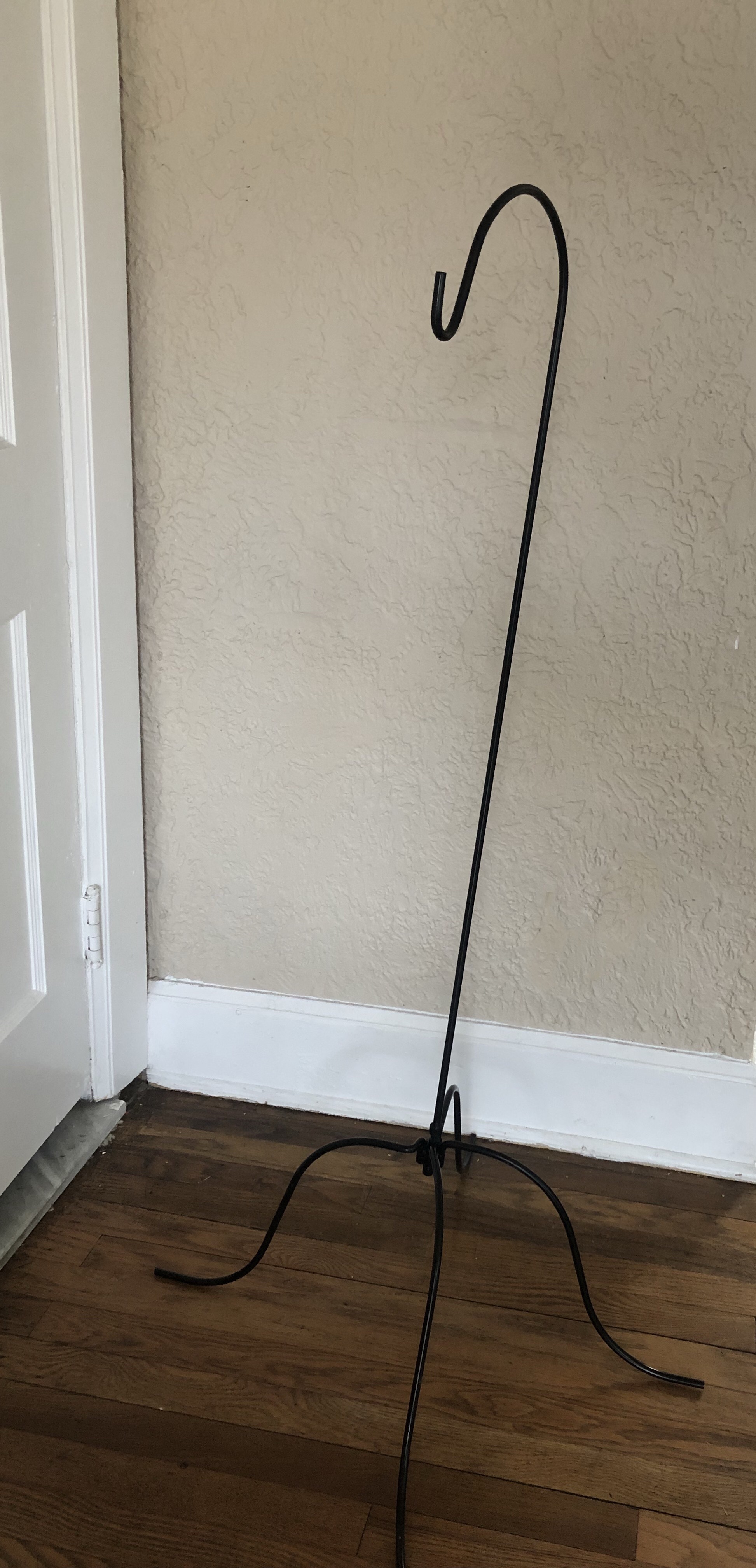 Black Wrought Iron Shepherds Hook
Robin's Egg Blue Decorative Door Panels
Could be used as a card box on the gift table.
(Quantity: 2 Big and 2 Small)
**One of the big crates is missing a wooden slat on the bottom**
White Ceramic Cake Plates
(Quantity: 4)
- 2 Small: 8 in. across
- 1 Medium: 9.5 in. across
- 1 Large: 11.5 in. across
(Top view of ceramic cake plates)
Short, square-top clear glass vases/candle holders
Clear glass hurricane vase/candle holder
(Quantity: 5 total)
- 4 "bell-topped" (one has a small chip in it)
- 1 "straight-topped
(Upper right corner - has mostly been used for a card holder on the gift table)
Rose-gold sparkly decorative vase fillers
Life-like Peaches Vase Filler
- 1 Small ornate bronze lantern with gem
- 1 Medium sized wrought iron lantern
- 1 Large bird cage (most often used for cards on the gift table)
Clear glass cylinder vases/candle holders
(Quantity: 12 total)
- 1 small
- 8 medium
- 2 tall
(Some of these already have candles in them. You can use them with the current candles in them or you can take the candles and wax out but we do not do any of the cleaning or candle/wax removing for you.)
In addition to what is listed above we have one, clear glass cylinder with a "bell-shaped" edge at the top.
These must be used with actual chalk - not chalk pens or paint pens.
(Quantity: 2)
- 1 Silver Lantern
- 1 Wooden Wedding Verse Sign "I have found the one whom my soul loves"
- 1 wooden pedastal plate
Small, chalkboard arrows on stake mount
Custom paper table numbers
Hand-lettered, wood-block table numbers
Brown table numbers with stand